Sooooo,
UTMB 2017, the loop again, where to start?
In 1968 a race was held for the first nonstop solo yacht race around the globe. By the time the race had finished, more people had been on the moon's surface than had completed the solo voyage.
For the record, Robert Knox-Johnston was the only person to finish the race but curiously, a French sailor by the name of Bernard Moitessier had the chance of winning. Rather than sail to finish line to instant fame and cash prizes, he instead continued to sail on to Tahiti, (effectively sailing 1 1/2 time around the world non stop).
It became apparent to him that racing wasn't the inspiration for competing in the event but rather a pure joy of sailing.
I like to think this is what happened to me over the 43 hours I was out there and hopefully this will become apparent within the below mumble jumble of my race report.
Let me just say from start that attempting such an individual event takes a team. Those of you who were around me during my training should feel part of my run. Family and friends, please feel part of my run as you directly or indirectly got me to the start line; you have every right to feel proud of yourselves because of what we achieved.
UTMB 2017 would be my second time running in the event;
I knew what had to be done.
I had learnt valuable lessons from the first time and this time there was an entourage of Australian's going to the event.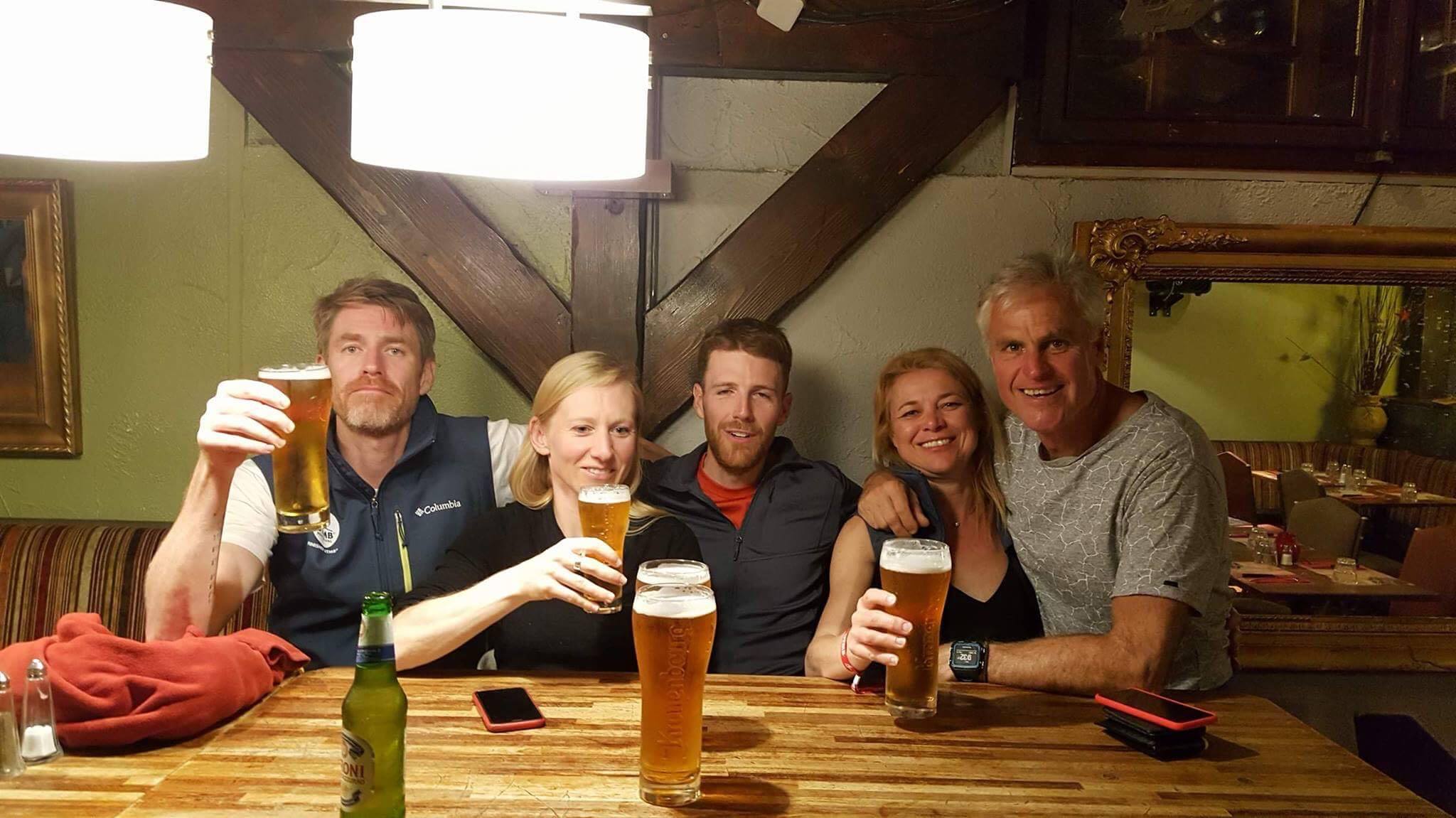 AND
As a bit of a ultra groupie, the field for this UTMB was epic.
This includes, but not limited to:
(Listed in finish places)
Mens
François D'haene
Kilian Jornet
Tim Tollefson
Xavier Thévenard
Jim Walmsley
Womens
Núria Picas
Andrea Huser
Christelle Bard
Kaori Niwa
Kellie Emmerson
Alissa St Laurent
Anna-Marie Watson
Amy Sproston
Maria Nikolova
Robyn Bruins (I know her J)
Beginners guide to surviving Chamonix before UTMB:
Get there before the race starts (essential).
Go for a light run after the flight from Australia.
Eat baguette's, eat all the baguettes.
Don't walk too much.
Buy everything from the expo.
Take a selfie with Killian.
Go to one of many Pastries and go and look at a Chocolate Almond Croissant……. But don't eat it ! (But know that it's there when you finish the loop).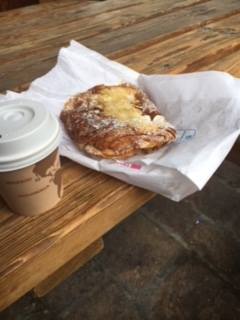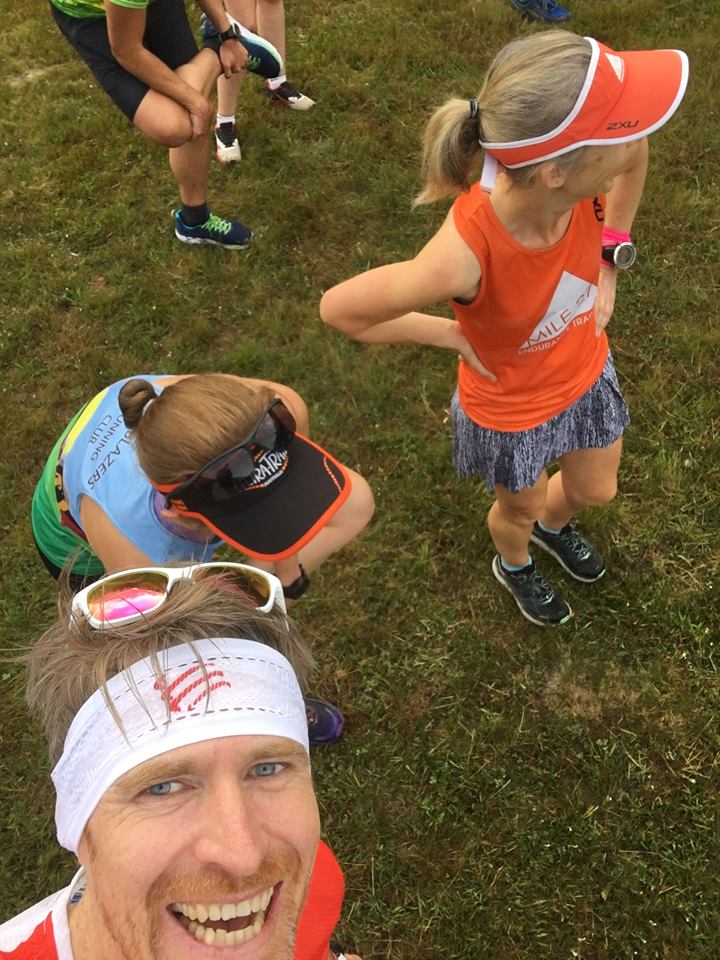 The night before the run a group of the Australian crew had gathered for dinner at an Italian restaurant, only two tables down was David Laney who had finished 3rd and 4th in this event. I think everyone on our table ordered Bolognese as did Laney!!!!!!!……… This was a great sign!
Friday came and I did everything I could do to sleep before the start of the race but I just couldn't, the excitement was just too great.
With a course adjustment and horrible weather predicted, they started the race later making it an 18:30 start time. The Aussie contingent gathered at the church some 100 metres from the start line. We were in no rush to push up to the front and I was actually sitting down until the count down.
As a man, you are only allowed to cry in two situations:
When watching the end of Terminator 2 and Arnold Schwarzenegger lowers himself into the molten lava to save humanity and gives the thumbs up, and
At the start of UTMB when they play Vangelis Conquest of Paradise (I'm not too proud to say I shed a tear or two while this was playing at the start).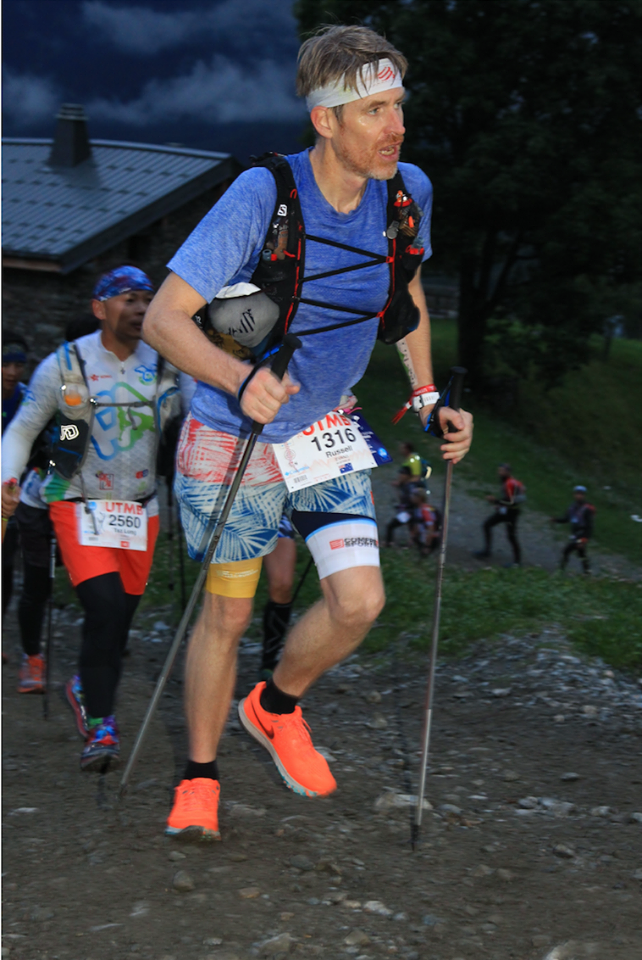 Since learning lessons from my first loop, my strategy this time was to get through the night as slowly as possible, make it to Courmayeur in some kind of shape and not the complete wreck I was on 2015. After Courmayeur I was going to 'Pimp my Run': I had caffeine, iPod, Panadol and clean running clothes bought from the expo.
Anyway back to the start. My 'no rush' policy was working well, just keeping up with general traffic and making a point to look around at the views. It was a really good strategy that I felt worked well. The only part where I wasn't comfortable was the weather. From experience, I don't feel you are really in the run until passing Col De Bohemme, (it's approximately around the marathon mark). Until that point, I was slow; not being passed by too many people and not passing anyone, when even the slightest twitch or feeling of chafing occurred I would pull off to the side and reapply my ultra glide, I ended up having to do this every 4 hours or so but no real issues. (Chafing almost brought my race to an end last time). The climb from Les Chapiexu  to Col de la Seigne  seemed to take forever and much longer and tougher than I remembered. During this time it started to rain and  the mud was making it horribly tricky to climb. At one point I fell over in a puddle of mud, but I got back up and continued on. Once above 2,000 m it started sleeting and eventually snowing. Stupidly I didn't change into warmer clothes so my fingers went numb before I could open my zipper. I was locked in to making the pass in shorts and a t-shirt. Thankfully the pass was close enough so that I was able to gut it out and then get the hell off that mountain.
Climbing above 2000m I really noticed a change in weather and my heart rate. The air gets thinner and with the mixture of cold air, it really slowed my pace, but as soon as you drop down to  below 1,800 m you feel awesome and it almost makes you forget about the climb you were just on. It's kinda a UTMB sucker punch that you fall for every time.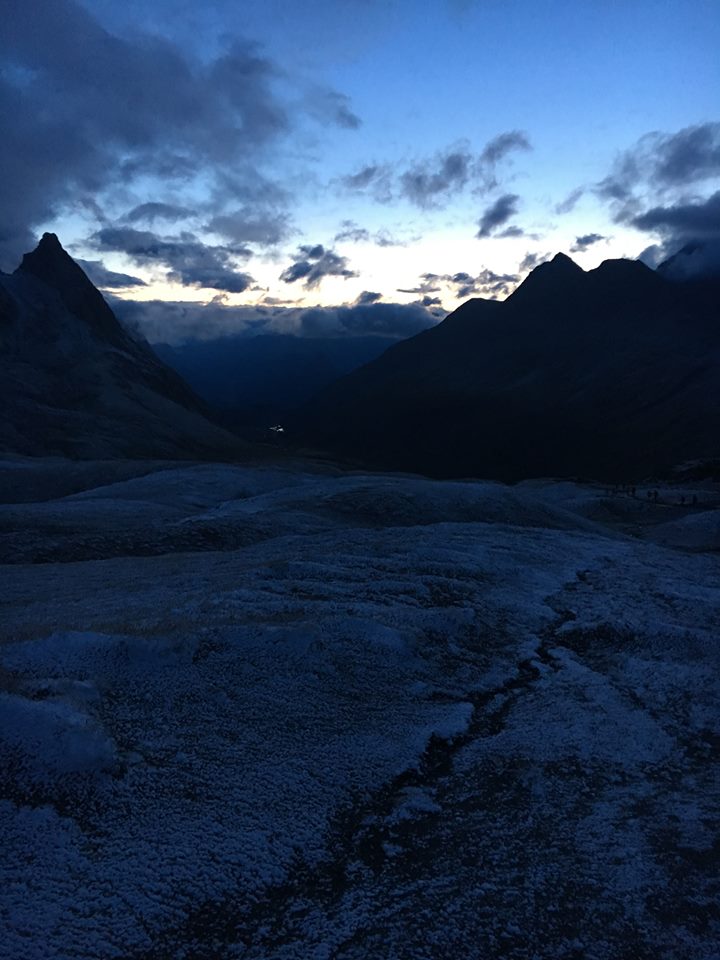 The run down was some of the most beautiful trails I've ever run on mixed with the sun rising over the Alps it was trail running at it purest.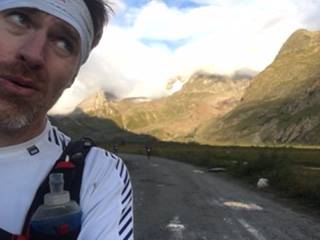 As I came into Lac Combal (65k) I saw Emma as she was leaving, she was in high spirits, she was running really well, she was either having the race of her life, or unbeknown to her she was about to blow up.
I wished her luck and spent a good 15 minutes at the checkpoint having some soup, salami and cheese and got out there and started a runnable flat section before the climb to Arete Du Mont Favre, (roughly 500m of vert  in 3km) It's an epic climb as you can see the top when you start and the trail follows ridge lines up. You can see people making the pass when you are still an hour away. You always wished you further up the climb but then you turned around and appreciated where you had come from.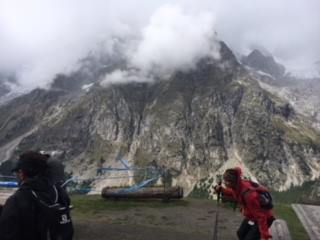 After making the pass, the run down to Courmayeur is gentle for the first 4km but ruthlessly cruel after Col Checrouit.
It's kinda like coming off Mt Solitary but runnable. Either way it sucks hard and your quads start to cry.
If you're reading this report and thinking of doing UTMB this part is brutal! It makes you realise that you may be lucky to be running UTMB but you are also as dumb as fuck because you just don't think a run could be this cruel.
UTMB has it's own personality and right now it was being a moody bitch. Coming into Courmayeur I was feeling ok-ish, time to pimp my run!
Again a familiar situation, I saw Emma as she was leaving, she still looked pretty good but the race was really only just starting.
I was lucky enough to have one of Bruces (One of the Aussies I had dinner with last night) friends Danae's help at the aid station. An absolute sweetheart and champion! I changed my clothes, took some panadol loaded up with caffeine gels and got out of there. Spirits were high and I started to climb pretty well, keeping up with people and overtaking where I could but once again I was in no rush, I figured I was 3 hours ahead of cut off without doing too much and I was hoping to increase that to 6 hours by the time I hit the streets of Chamonix, ultimately getting a sub 40 hour time.  Those who know the climb, know that it's in Italy, so it's not well maintained and I think it is one of the steepest climbs on the course. This climb almost broke me last time but this time I really enjoyed it. Yes I became one those annoying people who would say "Hi" to everyone.
To put things in perspective, I took about 30 mins off my climb back in 2015. I figured from here I would try to hurt myself till Champex – Lac, approx 40km away (not that far by UTMB standards) for a nap, I figured I could make it in 8 hours.
Got to the top Refuge Bertone (83k) feeling awesome, hi-fiving ethe day walkers, commenting on people's fashion choices – life was good. As I was getting my water bottle filled I heard this cry of "Russell", I looked around and thought I was hearing things but sadly not, there was someone who used to be Emma, (think of a sick puppy………… Actually puppy's are kinda cute even when they are sick…….. think of a sad lioness).
Those of you who remember doing there first "Miler" should appreciate the feeling, if it was a 100k event you are ok because you can get your shit together to punch out the last 20 k 's, but when you have 85+ks to run you are nowhere, you dare not even think about the finish line, you really just want to curl up and die. I was looking for 'proof of life' from Emma and I honestly thought her race was done. I reminded her that this is exactly what happened to me in 2015 and that although you want to quit, you just need to make it to the next checkpoint. The one thing Emma has in abundance is heart, she got up and left the checkpoint
I stayed at the checkpoint for a little longer, restocking and changing into my rain jacket. The weather at this point was horrific, a strong headwind and it was sleeting; tough ks were ahead. I caught up to Emma and just stayed with her for a while, she had regained the key component of running ultra's……….. Persistence.
Soon enough after all the help I thought I could give, I passed her and I started to run pretty well. The trail is once again gorgeous, massive glaciers and a view of Mt Blanc to your left, and I was almost skipping over very runnable terrain.
Coming into Refuge Bonatti (90k) the toll of the run was starting to show on my body. I could notice I was starting to get really tired, hot spots on my feet and a little chaffing were becoming more apparent. I took a good 10 minutes at that checkpoint, trying to sort myself out. As I was leaving Emma was coming in and I decided to wait for her and get the next part of the run done with her. It was actually nice to run with someone, I think we worked pretty well together as we were able to push each other without red-lining. The only real bad part was the final descent into Arnouvaz (95k). The trail had basically just turned into a mud slide, no amount of "lugs" on the shoes would grip.
It was about 1k or so down and we both struggled down the mountain. The highlight was one guy who we pulled over to let pass but he refused. He then tried to take higher ground to pass, only to slip and snap one of his poles.  I asked him if he was OK, but inside I was thinking good luck climbing up the 5 climbs with one pole you impatient fucker!
Anyway Emma's family was at the next checkpoint to meet her which gave me the perfect opportunity to make a move and get to Champex-Lac before sundown.
Meanwhile UTMB were forcing people to put on wet weather gear.
Basically if UTMB tell you to put on wet weather gear you do it. Don't argue. Don't hesitate. Just do it.
The climb to Grand Col Ferret was without doubt the toughest bit of running I have done.
I have been caught in squalls on yachts before but this weather was the worst I have ever experienced.
If this was Australia the event would of been called off, but this was UTMB, we had to earn our gilets.
On the climb people were turning around and deciding their race was over.
I honestly thought we were marching to our deaths! I'm not just saying that I genuinely thought I was going to die…… my new mantra….. 'don't die'
Anyway,
I marched up that hill with every bit of clothing I had and out of the mist came a guy rugged in a huge parker who scanned my bib and pointed me to salvation, La Fouly was just 8km of downhill away. The climb was cold and had sapped my energy.
UTMB was having her wicked way with me and I started to fall asleep on my feet. I pulled off to the side of the track and lay down in the rain,(Yep, that was me). I ended up resting for about 5 minutes and got down to LaFouly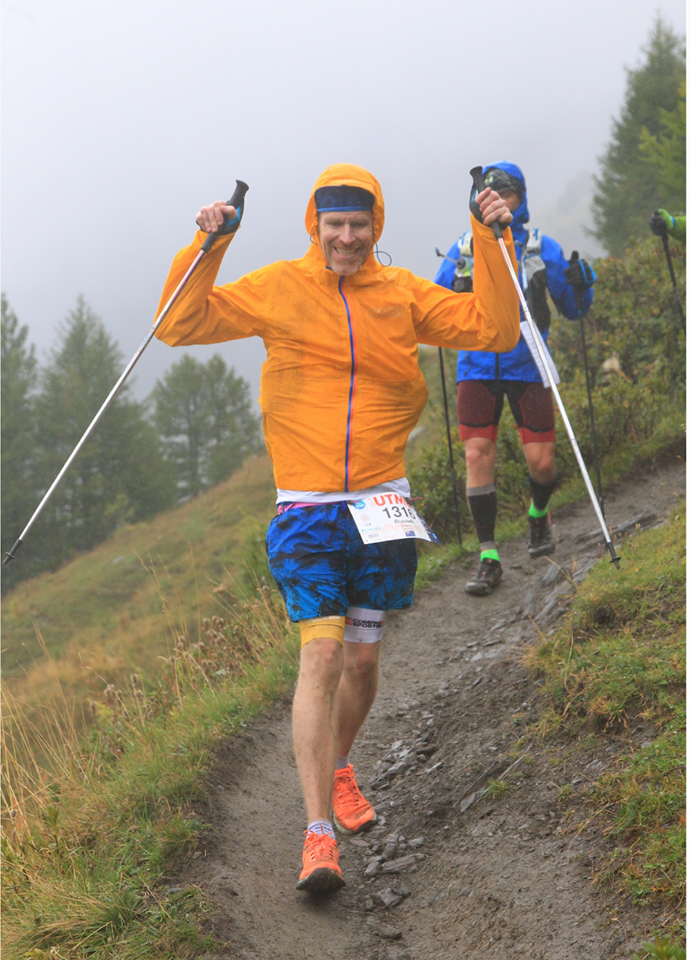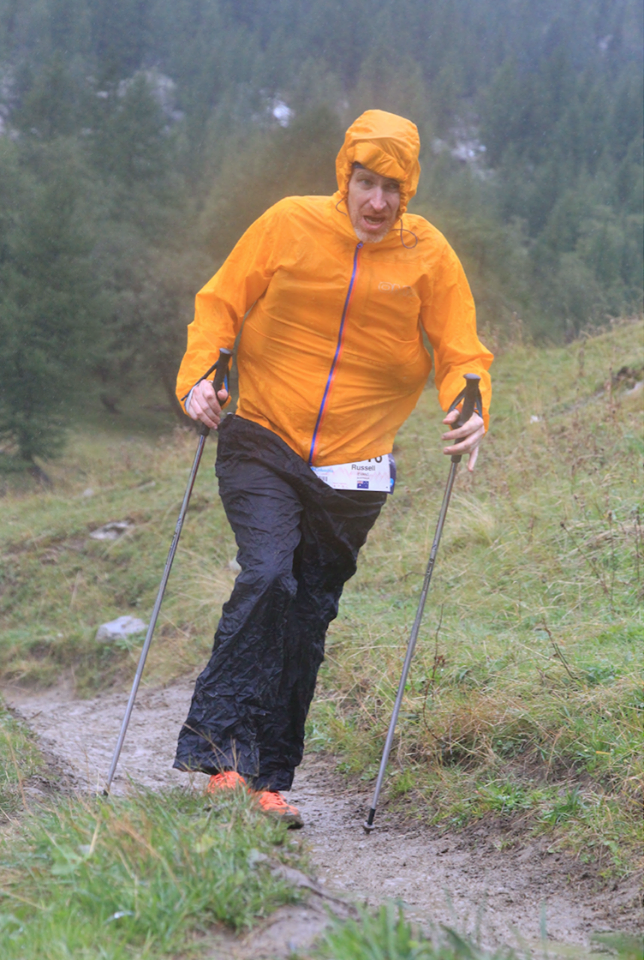 At La Fouly (109k) I put my head down on a table for about 20 mins. There was no chance of sleep but at least it gave me mental break. I got up, got some calories in and then as I was going out I ran back into Emma. It was so good to see a familiar face and she looked like she was coming good. From this point on we decided to stick together and tackle the rest of this monster.
Out of a LaFouley we were greeted with a runnable road section that had been changed because of the weather. We managed only a shuffle but we did manage to knock off some kms without exerting ourselves too much. The highlight of this section was a group of young kids who had set up their own aid station serving warm cups of tea all they wanted in return was a hi-5. Tooooooo cute!
Then the next climb up to Champex-Lac, I think out of all the recognised climbs this is the shortest and perhaps one of the least steep but for some reason everyone finds it hard and so did I. Emma as usual set a cracking pace up the climb and I just tried to hang on; it was becoming a familiar story…… Emma killed it on the up hills and very cautious on the down hills and vice versa for me. Frankly we both could've finished quicker if we were by ourselves, but would we have finished at all?
(I reckon I was going to feel just as good as Killian about finishing the race.)
When you get to Champed-Lac (123k) checkpoint, it is like aid station heaven: abundance of food, warm, friendly people and beds!
We were going to take a 20 minute nap, but I found it impossible to get warm from my wet cloths and it was actually quite the waste of time for me, however it was time off feet.
As we were getting up we heard Bruce's voice. Out of 2 other sleep tents he walked into ours 🙂 We didn't speak much, as we were trying to be quite, but it gave me an enormous lift to see or even hear Bruce. I honestly thought he was out of the race. He lay down and got some rest, and Em and I took off again.
The next section was to Trient – 17ks of "f@ck this shit"!
I knew that if we could get there we would more than likely make the loop. This sections is a bit of a blur to me. I remember being really sleepy and Emma and I picking out places that we would run…… to the next lamp post…. To the next marker………. We knocked off about 5km within an hour and this is where I started to loose it.
Being mentally spent, I remember thinking I was in a theatre watching a LaLa Land musical that used storm troopers as characters and how impressive it was that storm troopers who had a "Mask" were still able to show emotion.
Anyway next thing I remember is Emma firmly shouting at me, saying it's time to take some caffeine.
I was still moving but I was out. Emma was good enough to bring me back to form. She told me to ask myself short questions to bring myself out of my coma. This seemed to work, but I was really nowhere in this section.
I asked the question above would I have finished if I hadn't stuck with Emma? I really doubt it, Emma was paying dividends ! 🙂
She helped me get to the top of LaGiete and at the top I took off and agreed with Emma that I would run down and get 20 mins rest and wait for her. The run down is relentless quad bashing "f@ck this shit" shit! But I remember Bruce overtaking us going up the hill then me passing him on the way down. Bruce was having a strong run in the back half and the value of a coach was coming through.
I got into Trient (140k) then straight to the table for another nap, set my timer for 23 mins, pulled my buff over my head and this time I was out cold on the table. I slowly got up and looked around for Emma, she had fallen asleep opposite me. Curious as to how I would of seemed to other people at this time at it was 4am in the morning and I felt as pure and honest as I have ever felt. Really strange feeling, I guess your body is all out of excuses???
I knew now our chances of making it were fairly high and that it was all about getting to Vallorcine, the climb started off in the dark, but as we were summiting the light of new day was warming us and the run down to Valorcine was spectacular and not quite as devastating as I recall it being last time. Even stopped to take a photo!
What seemed to be a recurring theme was the gradient and terrain got extremely hard as you were coming into the check points, this was no different but least it was a little drier and it wasn't raining.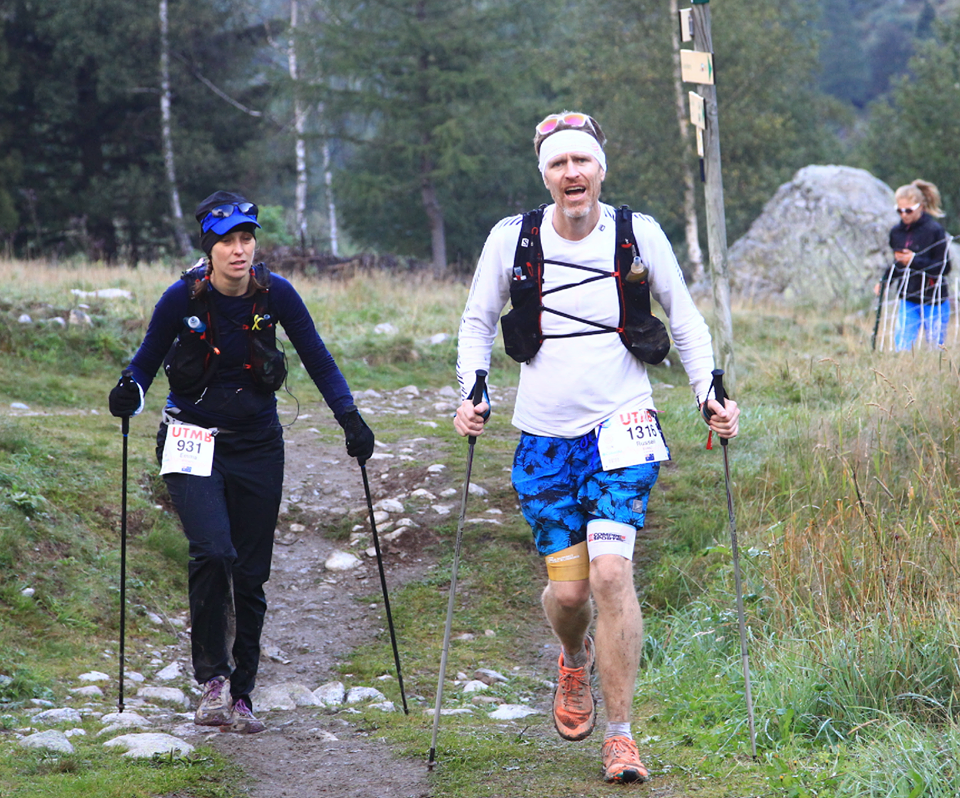 Vallorcine (150k) to Chamonix, they had changed the course here as well instead of one massive climb we had "M" shaped climb……..two peaks! I wasn't expecting this and neither was Emma and the terrain was technical, UTMB was still testing us. Em was pushing herself up the hills as she was trying to maintain/imporive her female placing. As I was walking behind her I offered to slow down her female competitors with cheesy pick up lines. "Your pace or mine?" or "when did you stop modelling and start trail running?" there was real no need as she was killing the up hills, she developed quite the gap on me even with a very technical downhill section, her sleep starvation of being the mother of 3 seemed to help her over the last 10 hours of the run! La Flegere was in sight!
We just had to climb a ski slope……
Straight up, no  switchbacks no turning, just a straight line to the top La Flegere chair lift.
It was demoralising
Salvation came with the summit and upon seeing a friend who I had done some training with Brook, she had finished 10 + hour ago, had had a nap and came up to cheer me and Emma on. Absolute champion! Small (actually quite big) gestures mean everything at this stage hi-5's were more important than calories. Sincerely thank you Brook.
Now just a lazy run down hill to the streets of Chamonix, as Emma had her whole family here, we had agreed that we would run our separate races from this point on.
This is the part of the race that makes everything worth it. You know that you were going to finish, The camaraderie between runners is at its very best, everyone cheers you on: from day hikers to Killian Jornet (As Emma later pointed out). The race wasn't quite over, I had been at battle with a fellow runner for the majority of the downhill, our intermittent energy burst were sporadic but just enough to pass one and other, I could tell that he wanted to beat me and I definitely wanted to beat him, but when we made the streets of Chamonix we agreed to finish together. I've experienced the finish before and it's s-p-e-c-t-a-c-u-l-a-r.
It's about 3-5 deep for the final 1km.
You look like shit, mud all over you but you know whatever you did to get there, it was worth it!
Impossible to explain nor will I try.
But I did learn something out there and to refer back to Bernard Moitessier, patrticipating in these events are not about racing but they are about running.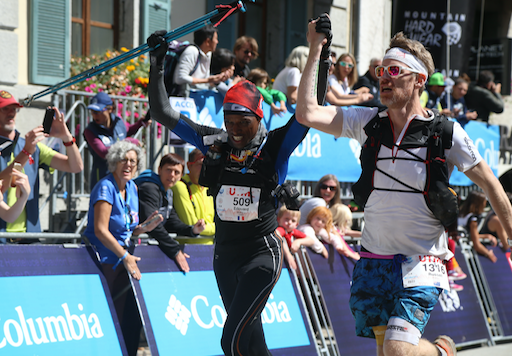 I had made the loop again for 2017, Emma finished soon after and then, Jennie Sharland Riggs who deserves a special mention. She had battled out the race and came within 8 minutes of cut off only to finish 2 hours ahead of cut off.
Complete respect to her as she did it all by herself, pure heart!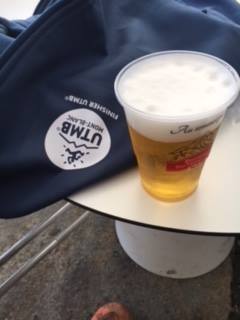 Things are never the same once you finish UTMB, you think about all the sacrifices you and made to get you to the finish It truly is the greatest pain you ever feel.
No better way to spend 43 hours 🙂
Now 3 weeks on, UTMB2017 is forever in the memory banks.
Questions and answers
Which was harder the 2015 or 2017 ?
I've really thought about this, Statistics will tell you differently as 2015 had a higher withdrawal rate. But I would have to say 2017 for me but only just and only because of the conditions.
Would I do it again?
In a heartbeat
Coach or no coach?
Ideally coach, and definitely a coach for your first try.
(I didn't have one for 2017)
Typical training week.
Mon: Nothing
Tue: (morn) Strength (night) Tempo run
Wed: (Morn) Stairs
Thu: (morn) Hill reps ronald park (night) stregth
Fri: Nothing
Sat: Long run
Sun: recovery run
My average k's during the 12 month block of training (excluding taper) was 63k's and my longest week was 104k's
What would I change?
I would just change my final long run to: from to 8 hours early morning to Friday night starting at 9ish 10ish and going until sunrise up and down kedumba and Mt Solitary. It doesn't matter how much you save yourself for the final half, you still need to be able to put it in the action.
(My lack of training with minimal sleep almost brought my race undone)