Photo credits- thanks to Sarah-Jane Marshall and Diane Weaver for some of these pictures
So if you can run for a couple of hours you can complete a half marathon.
If you can run for half a day you can run a marathon.
If you can run for a full day and half the night you can do the North Face 100.
But if you're either suicidal or running the Coast to Kosci you could run all day, all night, all the next day and half the next night.  That's 240km, or nearly 6 marathons back to back. The distances, effort and organisation just stagger the mind.
It's Australia's longest single stage foot race, and since I'd first heard about it I'd been fascinated to find out what could possibly make someone run for that long. This year I was invited by Jane Trumper to be one of her 3 crew, which was a great honour for me. Here's a few interesting points about the race- they have a maximum number of 50 runners per year. This year there were only 34 starters and 29 finishers- injury and illness made a few pull out. I'm not sure but I suspect they don't have a waitlist for reasons that should become clear later- it would be impossible to organise a car and crew at short notice, let alone keeping up the training load. Most of the checkpoints are not manned- 3 out of the 6 checkpoints are in public phone boxes. When your runner goes through, one of the crew goes into the phone box and phones a marshall who records the time, you also write the time on a laminated card stuck to the side of the phone box. One of the checkpoints is in a bus shelter, one is a little plastic box beside an abandoned livestock race and another is beside a caravan park. A huge amount of trust is placed in the runners not to cheat, and therefor athlete selection is done very carefully. Paul Every the Race Director knows so much about each of his runners it's scary! In a conversation after the race he admitted that if you send in a running resume with your qualifiers attached, he will also look up your other results on the internet. For instance if you run a 28 hour Glasshouse 100 miler but he finds out you have 3 DNF's at the same race, you are likely to get a phone call asking you to justify why you think you can complete C2K. I got the impression that someone who had a bit of a cloud over one of their races was not invited to run despite having qualifiers, but Paul won't talk about this. Paul is very particular about who gets to enter- he has stated that he wants everyone to finish, so he tries to pick athletes with consistent results, not necessarily fast runners. In some ways that makes it more of an egalitarian, he wants slow runners to fill out the field, but wants to know they will finish before the cutoffs. It's a very inclusive policy for such a tough race. Another crew member asked Paul on my behalf if he would relax the 'you must have completed a 100 miler to enter' but the fact is that I would never contemplate a race like this without having done a 100 mile race, I wouldn't feel like I'd earned my place.
There are 4 aid stations in the first 20km, but crews are not allowed to see their runners until the 24km mark. After that there's no food or water provided, except at Dalgety, and the food there is mostly for the crews! Each runner has a car with crew that take care of their runner, so the runner carries less than they would in a normal race. For instance, in a trail race I would carry some gels and a backpack with 2l of water in a bladder. In this race Jane carried a handheld bottle of water but almost nothing else as we provided crew service about every 5km.
It goes like this- we drive the car 5km up the road from our runner, pull some chairs out of the car, make up a bottle of sports drink/ electrolyte solution, get some chilled water ready, every few stops we get suncream ready, some stops we had changes of socks and shoes, some required first aid kit to pop blisters or to set up a stove to heat water for cup noodles. We had a bowl full of snacks, so we would change these over often in case we could tempt our runner into eating something. When we see our runner, someone runs down the road with the electrolyte and snack bowl, we try to get the runners to drink and eat, grab her hand held bottle to fill up, and take orders for anything else she may need. That person then runs back to the car and yells out the orders (we had walkie talkies but it was easier to yell). we get the requests ready and someone will then take them up to the runner (most of the race was actually walking) and the other person packs up the car and drives up to pick up the other crew member. The runner does not stop unless there is shoe changing etc to be done. So that's one crew member with the runner pacing, one taking stuff out to the runner and one organising the car.
I can't possibly report everything that happened in this report but I will try to give a sense of what it was like to be there. If you want a summary- mostly very tired, with moments of hilarity and pathos.
The Start
There's no gun going off, no bell, little evidence of electronic timing. Just a bunch of people on a beach at sunrise counting down from 10, then they're off! It was kind of magical, and a real contrast to any other race! Here's a video
After the start we had to go back to the caravan park, pack up the car, go into town and get ice, pens bread rolls and have breakfast. This all made us late to meet Jane at the 24km mark, so the first thing out of her mouth was 'ah, you f@cking @rseholes!' but at least she smiled, so we were possibly forgiven sometime in the next 200km.
The Hills
If you're going from sea level to the top of Kosciuzko there's going to be a few hills. We were banned from having pacers until sunset on Friday, but Paul the RD said he would not disqualify anyone for having some friends walk with them up Big Jack Mountain (a 7km hill), which we did. At this time Kieron Blackmore and his crew were with us so we had a nice bunch and a bit of a laugh to distract our runners from the size of the hill.
The Checkpoints
At Rocky Hall (50km into the race) there's a um, hall. And the toilets were open so a lot of people made use of them as until that point you're basically running through dirt roads with farms. This was the scene of the first sign of the full horror that was to come. About 200m from the hall a runner was on his hands and knees recycling his food. But in true ultra runner style, he got up, declared that he needed to change his nutrition strategy, and kept going. At Cathcart (70km from the start) the Post Office is also the General Store, and the only store for miles around. I had a pie, took a photo of the gun bags (on special) and walked out the front only to be confronted with one of the scariest things I've ever seen in daylight. There was a bloke covered head to toe in a hand made leather suit of sorts. The back looked as if it had been not so carefully removed from the cow, and perhaps not tanned well. He had oil stains all over him, and the bit of leather covering his face reminded me of (unsurprisingly) Leatherface from The Texas Chainsaw Massacre. Suddenly I could hear banjo music and chainsaws. Then I heard the guy tell another crew member that his skin is photo sensitive to the point where even moonlight will burn him. I wasn't comforted, because, well, that could just be another explanation for vampirism. So I kept waiting for the sounds of a chainsaw. I should point out that the store itself was wonderful and the lady staff member was super excited to be having her busiest sales day of the year. I just couldn't help wondering if the 'locally made pie' that I ate contained some of last years crew. But Roger Hanney was running, so no.
The dead tree isn't a checkpoint but it is a significant landmark (102km), and this is where Kieron and Jane decided to have dinner. So I took many photos of a bit of dead wood sticking out of the ground. Apparently it used to be much more impressive. Only 4km on from here is the next checkpoint , and it was bang on 8:30pm so I suited up and went with Jane for the night shift. Jane was about half an hour behind her splits from the previous year at this point which was a remarkable achievement considering 2011 was a personal best time plus she was sick before we started in 2012. I had no intention of speeding her up, and we'd already discussed as a crew that if she made it to this intersection (106km into the race) in a reasonable time she could walk the rest of the way and still make the cut offs. I had 2 choices her- I could tell jokes, ask about her kids, work, religion etc to take her mind off things, or I could just shut the hell up and walk beside her. I figured that if the brain uses 30% of your energy I should shut up and take a bit of strain off. Good choice, because Jane spent the next 8 hours alternating between saying 'oh dear' and dry retching. So I got to play a mind game of 'where will Jane spew next?' It was obvious she was in a bad way, but she managed to control it and continue to eat and drink. It was very difficult to be positive about the situation and I don't think she would have appreciated me making light of it, but I did manage to say 'look as long as we can get past the witching hours of 12-4am, we will be ok'. Little goals.
I hadn't properly prepared for my stint which meant I needed some Body Glide, but one of our crew members was sleeping on top of it! I turned off my headlamp for a while to check out the stars, but Jane said 'watch out for the snakes that like to get warmth from the road', so I switched it back on. When we arrived in Dalgety (148km) I was so relieved that my stint was over, but very worried that Jane was resting her head on the table. We had made good time on this stint, it was probably 4:15am when we arrived at Dalgety and we had walked most of the way. Departure at 4:30am put us back to 30 minutes behind last years time, but at least Jane was on the move again.
Ron took the next shift and bless him forever- he told us just to park the car, he would get Jane's essentials and we could sleep. He would tap on the window so we could move 5km up the road. Using this method I got about 3x 20-40 minute sleeps and felt a bit better. Ron put Jane in the car for a 12 minute nap and she was much better after this. Sarah Jane (the other crew member) was very excited to take the final stint from Jindabyne Caravan Park (184km)- only a marathon and a half to go! It was Saturday morning by now, and the sun was baking hot. Unfortunately the course follows a road and there is no shade, so we had to step up the sunscreen, water and occasionally use a spray gun with water to cool down Jane and Sarah Jane. I was having little micro sleeps, forgetting peoples names and generally not making any sense by now. If anyone knows how to make a decent coffee (as in espresso coffee) in a car please let me know. Another checkpoint at Perisher Village in a bus shelter (212km).  At 35km from Jindabyne to Charlotte's Pass (221km) there were a lot of stops as we shortened the length for safety, but we finally made it just before 7pm. Ron and I had put out all of the mandatory cold weather gear and had it checked off, but of course the girls turned up and they both said 'that's not my gear!' We suited up and all of us took off for what was to be the last 18km of the race- the trip to the top of Mt Kosci and back, 9km each way.
It's a lovely walk, and gave us the opportunity to see other athletes and their crews coming up and down the mountain. We arrived at the top around 8:50pm and just as the last rays of light were disappearing over other mountains in the area. A quick photo, add a few layers of clothing and we were on our way back down. Again I turned off the headlamp to enjoy the incredible star show, but had to turn it back on when I remembered the quite large, and aggressive looking black spiders that had come out to play on the trail. The others were slightly ahead and Jane was getting worse again, it was only a few km from the end but she was starting to weave along the track and ask in an anguished voice how far to go. I couldn't lie and tried to minimise the bad news by using a calm voice to tell her how far. At one point she said 'what would you do if I collapsed right now?' and I realised she would not mention it unless it was becoming likely, so I replied 'I'll pick you up in a firemans lift' 'but that's mechanical assistance and I'll get disqualified' Ahhh, so she can still think, and she's worried that I will carry out my threat. This means she will probably stay upright. And she did. So just before 11pm on Saturday night- Forty one hours, twenty eight minutes and eight seconds after starting, Jane crossed the finish line for her fourth C2K. Her last C2K apparently- until 22 hours later when she said she wasn't sure……..
We got everyone into the car and I drove the 35km back down to Jindabyne. I was in the best condition of everyone, but I had some hallucinations coming down the mountain and came close to stopping the car a couple of times. Pretty sure I saw at least one real wombat, but the family of wombats turned out to be some low shrubs…….
After the Race
We got to sleep by 12:30am, but I woke at 6:15am and stayed up as I needed a shower and was worried I would  be unable to wake again until the end of time. A big breakfast (mmmm, bacon!), several coffees and I was ready for the presentation at 9am.
Presentation
Oh boy were there some broken people at this event. I'd say most of the runners were unable to wear shoes, some couldn't even get thongs on their feet. But I can't describe the emotion and love in that room. Paul Every called out every single finisher and gave a small speech about each person. He knew their race history, highs and lows and how much they had gone through to get to the start line. There was a huge cheer for the guy who came last- Brett Saxon had stopped the clock at 45 hours 54 minutes and some seconds- a mere 6 minutes before the cutoff. Everyone who finished got up on stage, everyone got a hug from Paul and his partner Diane. Paul told stories about the history of the race- some were funny and some made us all cry. He called Jane 'bomb proof' which of course she is. Nick had a 12 hour pb vs 2011. A couple of people got 'ugly feet awards', one guy was told by his Doctor to run to avoid back pain and ended up at C2K. Pam Muston had a blister about twice the size of my little toe. Keirons toes looked like they'd been through a meat grinder.
A note about prizes. There is no prize money. If you finish the race, you get an Akubra hat and a hat pin. But only the first time- each subsequent time gets you a hat pin but no more Akubras. If you've done the race before you're expected to bring your hat for the 'team' photo after the presentation. You'd better believe those hats are like olympic gold medals.
Glamour
This is not a terribly glamorous sport (as you may have noticed). After the presentation I found one of the runners asking others 'how many times did you poo during the race?' Luckily everyone was happy to share. Unfortunately this person then held up some fingers and I was worried the next question would be 'how much?' so I hurried away.
After Party
You'd think with an average of 3 hours a night of sleep (for the crew, runners even less) that we'd be happy to curl up and have the dreamless sleep of the half dead. But no. We went out for dinner on the Sunday night and swapped unlikely (but true) stories until we were kicked out of the bar/ restaurant. Then the barman came outside to tell us to go home 20 minutes later as everyone was still chatting away on the front step.
The Laughs
Kieron Blackmore getting his pacer to radio forward an order to his crew 'I'd like 2 cherry tomatoes, a cos lettuce leaf and some sparkling water. Even funnier was the reaction of the crew 'Shit, we don't have any cos lettuce!'.
Being told that it was our 'duty' as Jane Trumper's crew to get naked and stand in this creepy garden of mannequins by the side of the road. Luckily we didn't have time for this. Coming around the corner to see a dead wallaby acting as an unofficial course marker. Kieron and Joey marching past us about 2am on Saturday yelling US Marine songs 'I don't know what I've been told'. Guys, that song has thousands of responses, please learn some of them. Hearing the same thing for 40 minutes made me want to slow down so I couldn't hear you any more- maybe that was your strategy? Some time later the energy disappeared, and the next time I saw Kieron he was walking like a zombie with one hand on his pacers shoulder for direction while his eyes were closed.
Apparently after the race he went to see a Doctor about his toes and the following exchange took place- Doctor 'how did you damage your little toe?'. Kieron 'I ran a 240km race'. Doctor 'you're f@cked in the head'.
One of Kierons crew after a toilet stop 'that was the best dump ever'. Me 'you should post that on FaceBook'.
The look on the face of the lady in the cafe when Joey ordered a 'soy decaf latte'.
Heroes
One of the runners came down the mountain and said the clamber over the ice was a bit treacherous. He's and expert at mountain safety, but rather than leave it to someone else, he organised a shovel, star pickets and some rope, suited up and went back up the mountain to cut some stairs in the ice. Kevin Heaton (Brick on CoolRunning) you are a bloody legend, and fully deserving of the teams prize for outstanding contribution to the race.
The Winners
If you want to know what human aspects make the winners of an event like this so special, I have 2 stories for you. Firstly the male winner Ewan Horsburgh- I'd seen him race at Glenbrook only 2 weeks before. He's won the 25km race and was way ahead of the next competitor. It was turning into a massively hot day (multiple ambulances were called for other runners), so what did he do? After a few minutes rest he said quietly to his wife 'I've got 30km on the program today, so I'm just going to run 5km up that hill, see you in a little while'. He had no idea that I could hear this.
Now to the female winner, Bernadette Benson- during the presentation ceremony she gave a little speech in which she said the thing that annoyed her most about the race was the race medic coming up beside her and asking 4 times 'how do you feel'. Now 4 times during a 240km race is not that much but she made sense when she said 'don't ask me how I feel, it's completely irrelevant how I FEEL!'. The answer to that question is obviously 'I feel like crap' but a better question would be 'are you having any medical problems that would cause you to stop?' Answer- 'I still feel like crap, but there's no way I'm going to stop!' Tough as nails doesn't adequately describe these people.
The Sublime
Every single view was a picture postcard. The pics don't do the sheer beauty of every scene justice. I took loads of photos of the dead tree just because of the way the light fell around it. If you never consider doing this race (OK good, you may be sane) you should travel through this countryside. At a slow pace.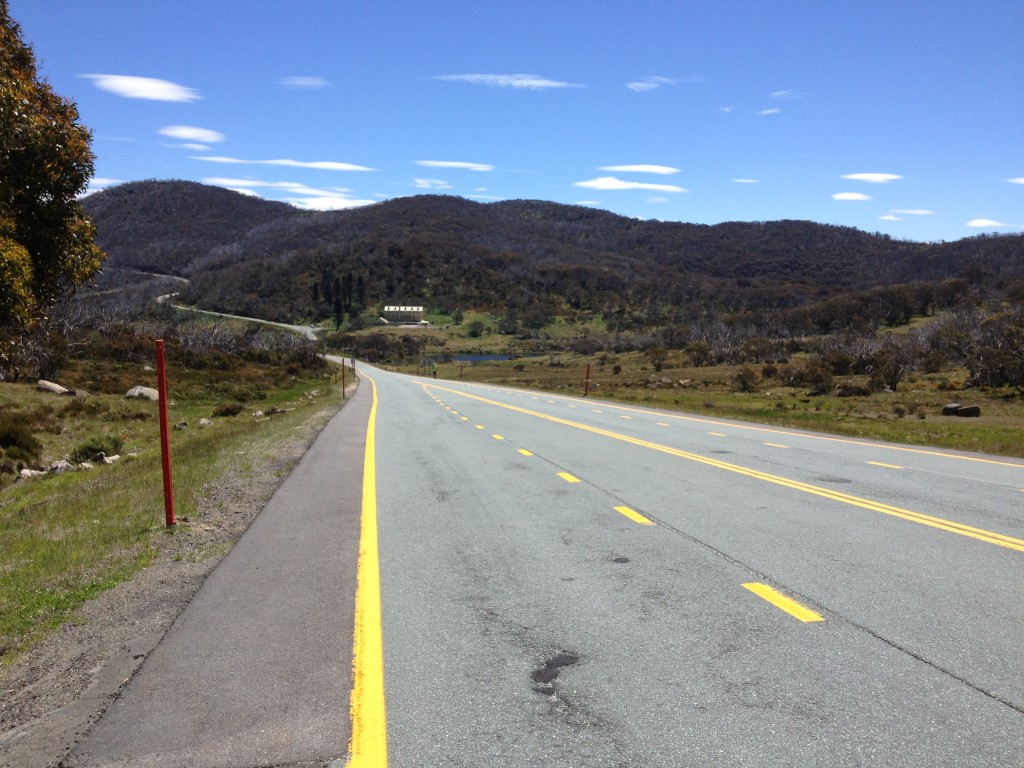 The Ridiculous
The whole scope of this thing is ridiculous, but out of that something strange and wonderful shines. You get to meet a whole bunch of crazy people and become their best mates for a few days, sharing success, ambition, steadfastness and sometimes failure. It's more zen than a zen master, and crazier than a bag of snakes.
The Bug
So have I got the bug and want to do this race? I don't know. To state the obvious, it's a very long way. And if one of my heroes like Keith Hong takes 2 goes to finish, it doesn't look good for me. Just getting to the start line would be a major achievement, but remember I don't even meet the minimum qualifier. Could I do it? Maybe- but it's pretty obvious this isn't a 'maybe' race. This is a full on, fully committed, one track mind event. That also means I would need support from my closest buddy Sarah, my wife. Also there's a financial commitment. I have no idea what the race fee is but I'm sure it's only about 10% of the total cost. Jane paid for 4 nights accommodation for 4 people and so many sundry expenses as well.
Thanks
I want to express my deep appreciation to Ronald Stevens, who didn't say much, but remained even tempered and useful while the rest of us went gaga from lack of sleep. He's a very interesting guy to have a conversation with. To Sarah Jane Marshall, who always had loads of enthusiasm and made everything easier to deal with. Sarah Jane also had the car packed with stuff  before we even set off which was beyond excellent. To the other crews and runners, particularly Kieron, Joey, Emma and Lise you made those long waits lots of fun. To the runners, I'm in awe. To Paul and Dianne the race organisers- I finally understand why you would work so hard for a race with so few starters, please don't change! And to Jane, I learn so much every time I run with you, thanks for everything. And for finishing, even though you probably shouldn't have started.
Not Enough?
for more photos, please have a look here and some video here