I make my own gels and use them for any event/ training run where I'm likely to use 4 gels or more. This is because each flask holds about 3 gels. For any shorter event I use commercial gels and I particularly like the Accel Gels from Advantage 1 which have a bit of protein in them.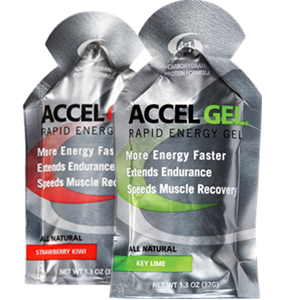 I got to wondering recently if I could simplify my gel recipe even further (here's the previous post). Have you seen that cookbook '4 Ingredients'? They take a bunch of stuff that is often already pre made, then combine it to produce something that you might potentially eat. My sister quite rightly calls it 'food assembly for bogans'.
But I don't care about that- I care about making the best possible gel mix in the fastest possible time, and I've discovered something worth sharing.
Cottee's seem to be switching all of their cordials to a double strength version, and they were on special at my local shop so I bought a couple of flavours to sample, Coola and Raspberry. I need to tell you- Coola flavour is my favourite ever cordial flavour, it's like a little bit of my childhood.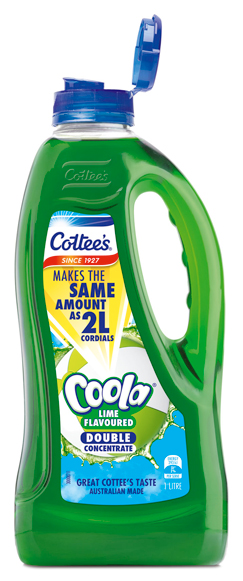 This means I can delete 3 ingredients from my previous recipe- brown sugar, honey and water and substitute for cordial, but how much cordial?
240ml of cordial contains 240x 0.67 = 160.8 g of sugar
so in 32ml we would have 9.12g of sugar
150kj
so
serving size 32ml
simple carbs 9.12g
Complex Carbs 16.8g
Total Carbs 26g
total Kj 280+150= 430kj
which is a little higher than the last recipe, you can compare with commercial gels here
Compare this with
Endura- 26g carbs, 444kj
Gu- 20-25g carbs, 420kj
Torq- 29g carbs, 468kj
here's the recipe-
Using double strength Cottees Coola cordial
280g maltodextrin
1/4 teaspoon salt
50ml lime juice
240ml of cordial
Yes it really is as simple as mixing it all together in a big bowl, working the lumps out and then putting it in the flasks, which then go straight in the freezer in a sandwich bag. Easy.
4 Ingredients…. is this a cooincidence? I left in the lime juice because it may be acting as a preservative, you can probably leave it out if you fancy living dangerously.
Anyway it tastes great, and doesn't look like baby poo so I'm happy.