Note from Adam- this blog was always meant to be a personal collection of stories about life and music. If you read the stuff here you'll see that running has taken a lot more of my time than music in the last few years. One of the things that is very difficult to do is find good music- there's so much out there and you could go crazy just searching for stuff that you really like. So I sent a cheeky email to a mate who is completely steeped in music all the time with one question- how do you find the good stuff?
I'm very pleased to present what might be the first blog post about music on a site that should have been partially dedicated to music!
Take it away Dan-
So as a DJ I get asked all the time how I source my new music, new artists, new labels etc etc so I thought I'd write a few quick little paragraphs about this very subject! I'll use
Beatport
as an example but this also works across
Junodownload
and some functionality in iTunes as well.
Step 1: Start with your current favourite track in your library or on Vinyl if you are making the switch to digital. (I'll use Sonny Fodera as my example).
Put that Producer into Beatport Search and what comes up are not only all the tracks that the Producer has made and is available to buy but also the label that said Producer is on along with his remixes as well!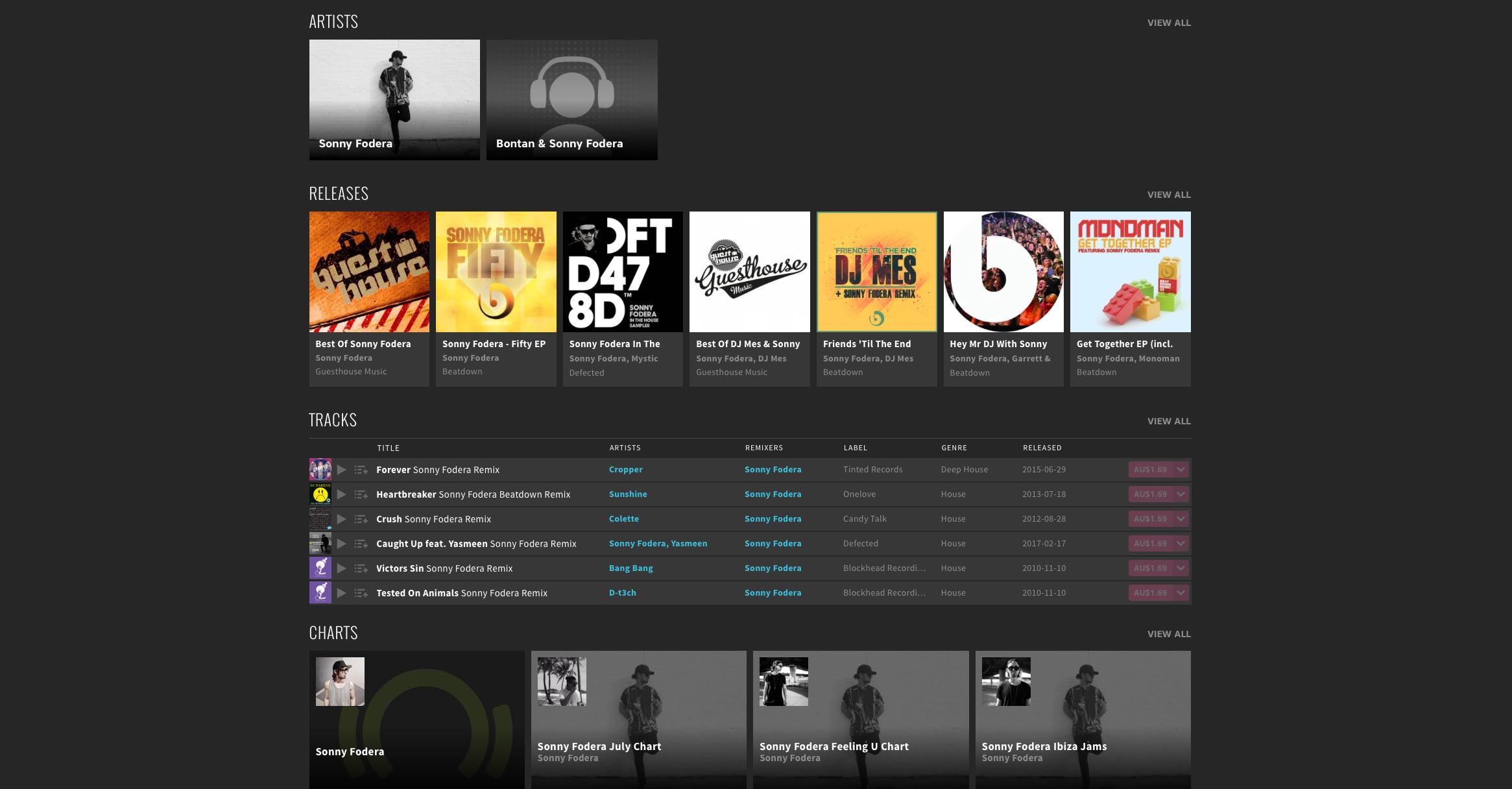 Labels are usually pretty good at releasing tracks that all have a similar sound, in turn if you like a particular producer/artist it's more than likely you'll also dig whats on that label.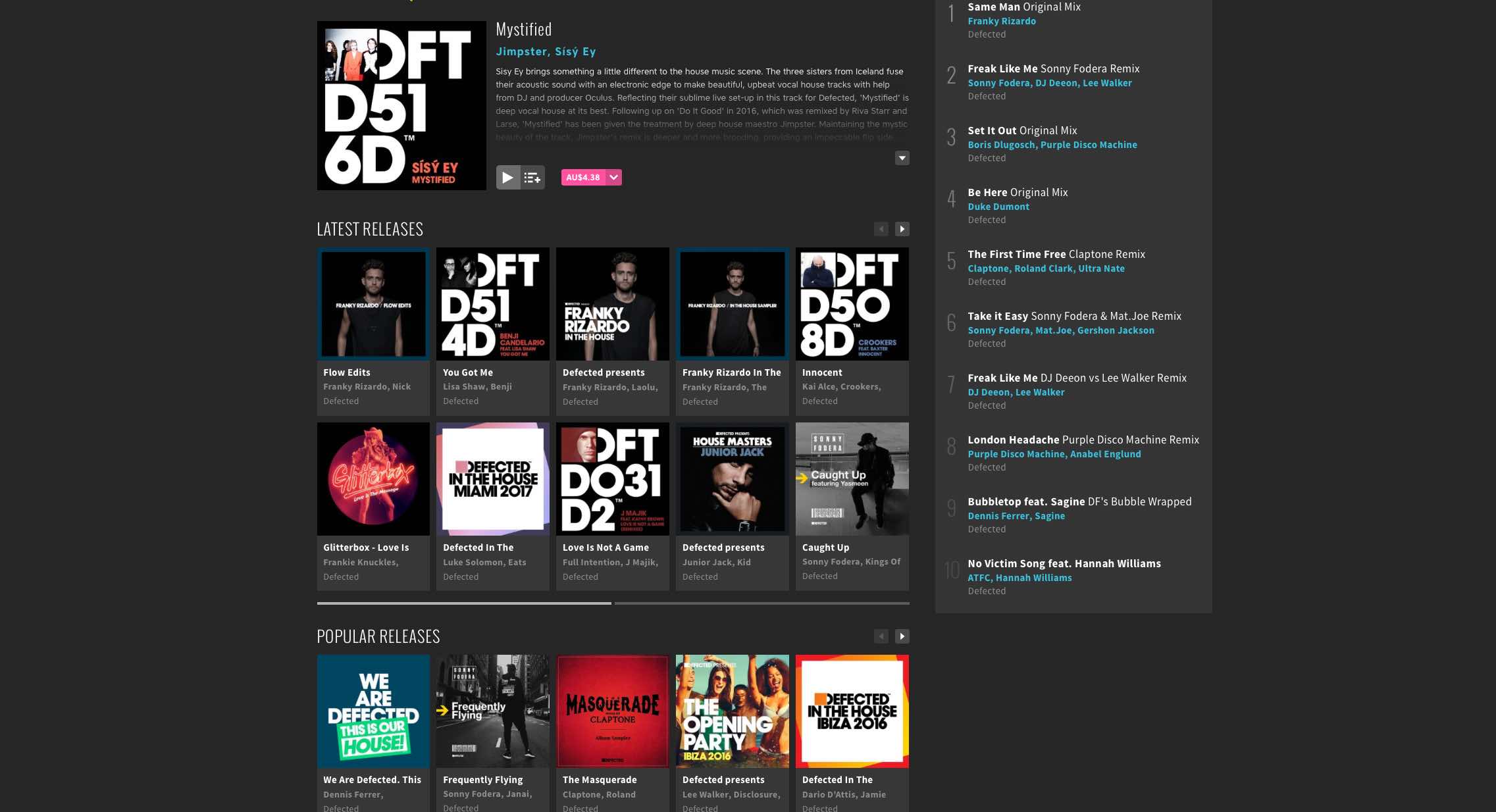 In the above image I clicked the defected record label and a whole bunch of tracks and producers has come up. I'm good here now for about 45mins! I'd start with "Purple Disco machine" or "Claptone" from the right hand side column…
Step 2:
It is also good to click on and search producers that remix your favourite artists work or in turn tracks they've remixed. This opens up many options and to be honest it naturally turns into a free for fall of new music to access.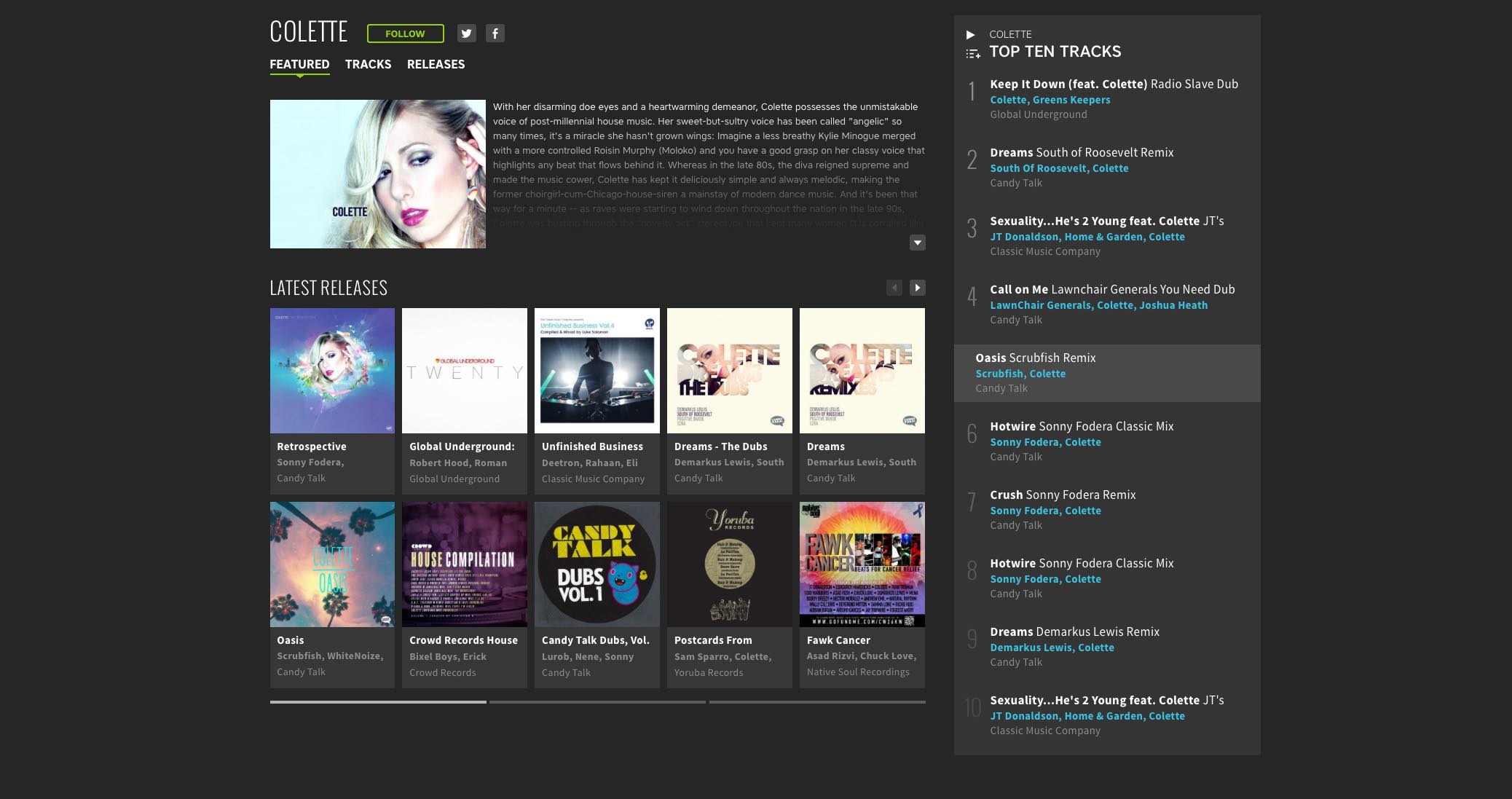 In this image I clicked on "Colette" and it takes me to her artist page and then that opens up a whole bunch of new labels, producers she's worked with and the list goes on…from here I would click on "Lawnchair Generals" or "JT Donaldson" in the right hand column and repeat previous steps, as there literally 100,000 plus house tracks on this site it can soon turn into 3am and have racked up 300 tracks in my cart!
So as you can see, once you get started and just keep exploring you can build a 25,000 track library in about a fortnight if you have the time and budget!
I hope this has helped some of you, I'm happy to chat further anything music related especially if you need some music for your Yoga studio, Hotel, Bar, Salon, Retail Space, Restaurant etc etc…
Have an epic day.
Dj Dan Rowntree
Editors note- in addition to DJ'ing across the world for luxury brands ( I'm not jealous, sob) Dan has played at venues in Sydney like
Ivy
,
Hemmesphere
and events like
Dinner en Blanc
. If your venue could use some seriously cool music, check out his music service
Dusk Music
.