This is basically a copy/ paste of my 2015 entry with updates as required. Please let me know if you spot any errors, it was done in a hurry…….
The major changes have been noted as 2016 update, I really recommend you speak to one of the local shops like Pace Athletic, The Frontier, Fast Gear or one of the camping stores (mostly around Kent St in Sydney. As you know they are big supporters of ultra running in general. Go and see them or one of the other local shops for your gear and keep that essential local knowledge available!
-I also want to acknowledge the huge help I've gained from others. In 2011 I was crapping myself at the huge task I'd jumped into, and probably the best source of info was Nick Weinholt's Enduroexplorer.com (looks like this is deceased, dammit) website. I've since found out that he's a helpful and approachable bloke too. You should read the website and particularly the training and gear list he did for the 2010 race. And although the Ultra168 guys are a whole new level of crazy (er, I mean commitment) you should read their adventures too- lots of good info there. You should also check out the gear thread on Coolrunning for 2012. Pasty has put another good summary there, and you can ask questions too! Check out the Facebook groups- official, and training.
Ultra168 have added a post that takes in some of the gear (2014) here
I've seen a lot of discussion on various sites about the mandatory gear for UTA100, so I thought I'd share a few insights I gained over the last 4 years of doing this race in the hope that it will help some other competitors. Following is a list of the gear taken directly from the event website with my own explanations and links etc. It will be updated if the gear list changes, or if someone provides an interesting view that we should share here. Description of the mandatory item from the official document in italics, my explanation below-
1 x long sleeve thermal top (polypropylene, wool or similar). Cotton, coolmax, lycra and any compression garment will not be sufficient even if the compression garment is called a "thermal compression garment". You may still use compression garments however they do not replace this mandatory item. Refer to this link for an explanation.
My wife went to Patagonia in Sydney and purchased for me a Capilene long sleeved top. In her words- the silk weight version probably does not comply, and the lightweight version is ok for summer but probably not a Blue Mountains winter. The Midweight probably best matches the polypropylene specified in the mandatory item description.
Weight 221g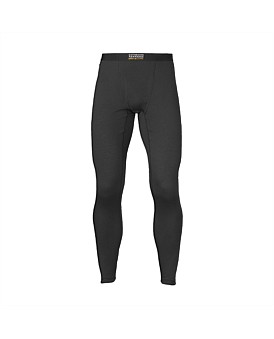 1 x long leg thermal pants (polypropylene, wool or similar). Cotton, coolmax, lycra and any compression garment will not be sufficient even if the compression garment is called a "thermal compression garment". You may still use compression garments however they do not replace this mandatory item. Refer to this link for an explanation.
I used a pair of polypropylene thermals I had purchased for a trip to NZ. Fairly lightweight, these were purchased from Kathmandu- they are from the Ultracore range- link
Weight: 173g
1 x waterproof and breathable jacket with fully taped (not critically taped) waterproof seams and hood. The jacket must fit the wearer correctly. A recommendation only for a good jacket is one that has a waterproof rating of over 20,000mm hydrostatic head and a breathability MVTR rating of 25,000g/m2/25hrs. (plastic rain poncho, wind jacket, water resistant jacket etc. not acceptable) 
This is probably the item that causes the most discussion. You should get a good one, as there is a lot of weight to be saved here. My Mont jacket weighs 450g, the Salomon Sense Flyweight is apx 120g. Race Director Tom Landon Smith has flagged that in future he wants to enforce a stricter international standard for 'waterproofness', but that has not happened this year. It must have a hood AND actually fit you. Yes, people have tried to get through check in with child sized items to save weight. Don't do it. I can confirm that the lightest jacket that meets the spec is the Salomon Sense Flyweight Jacket at 120g. These are now hard to get as they were a limited release. I recommend going up to the Montane Minimus 777 which weighs 140g or the Salomon Bonatti at 190g. Why? Because the Minimus contains Pertex fabric which is much more breathable- and this will likely be the absolute minimum spec sometime in the future. I'm sure the Minimus will probably last longer too! In 2011 I used a Mont jacket (different brand) which weighs about 450g, so you can save a lot of weight here.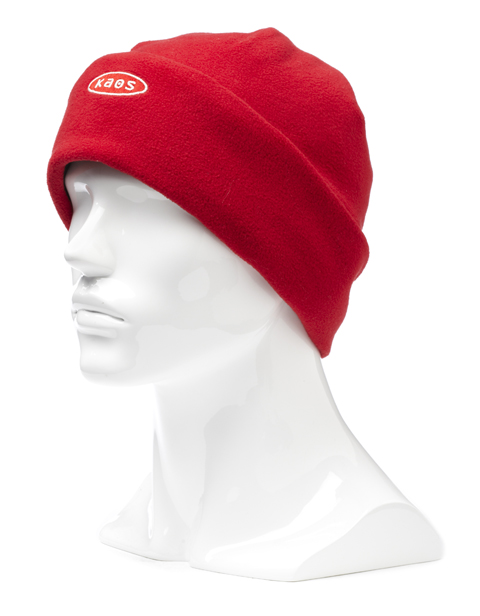 1 x beanie, balaclava or buff
at Trailwalker 2010 I was given a buff about the halfway point, and it was the most glorious feeling to be putting on something so warm- it has a drawstring so it can be made into a beanie, and I'm going to use that instead of the achingly expensive snow beanie. Remember you lose a lot of heat out of your head, and it's going to be bloody cold. If it's reasonably warm like 2012-14 you might get away with a light fabric buff, but in 2011 it was soooo cold!
Weight: 46g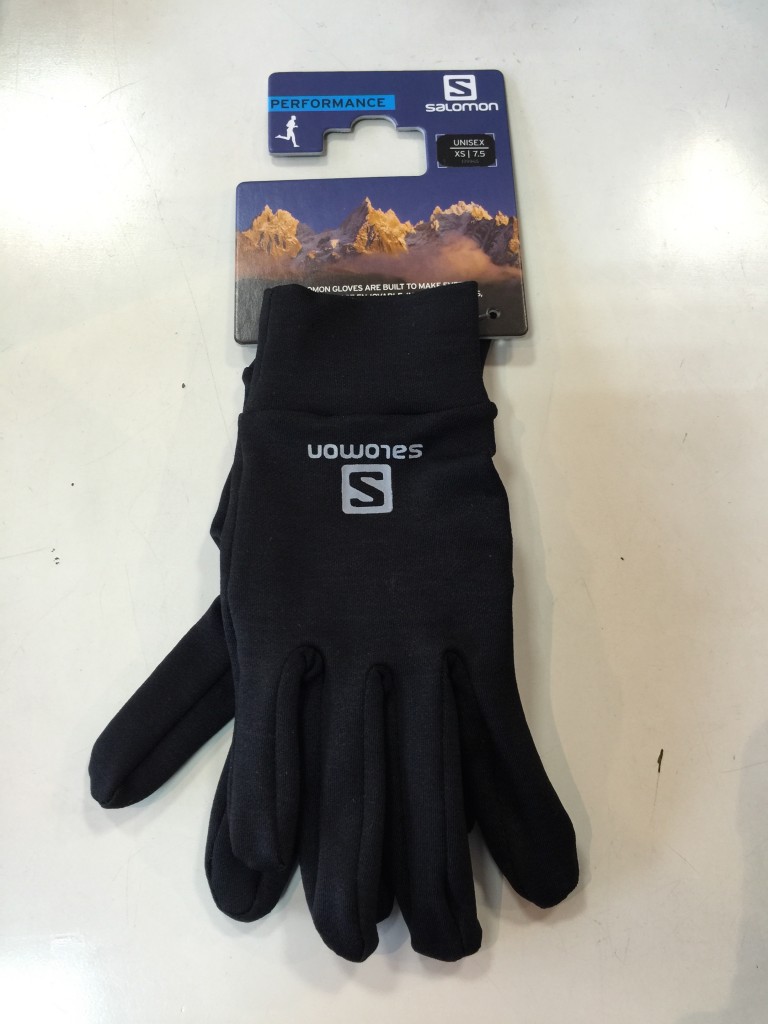 1 x full-fingered lightweight thermal gloves (polypropylene, wool or similar)
I have some Icebreaker Merino gloves for this purpose, in case it gets really cold! These gloves stayed in their packet, as I have a personal preference for non sweaty hands, and covering them up makes me very sweaty. The best compromise I have found here is some old leather weightlifting gloves that have an open mesh back- they are not full fingered so I have to carry the mandatory gloves as well. Lots of protection for your hands if you fall, but not too sweaty. Remember fairly early in the race you will be going down some stairs with nasty rusted iron hand holds.
Weight: 34g (nylon cycling gloves)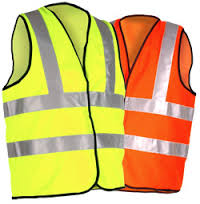 1 x High Visibility Safety Vest that complies with Australian Standard AS/NZS 4602:1999 -N Class for night time wear.
*I borrowed one of these from my wife's work. You might have contacts who can loan you one of these, or you can buy them from Bunnings/ Masters Hardware etc. Not expensive, but make sure it meets the specs- and it needs to go OVER your pack so you can be seen from behind at night- get a large size. If you buy a running vest with reflective steps it probably won't comply- remember this item must comply with the Australian Standard…… Remember it's the reflective stripes that allow the night rating. No stripes= doesn't comply. Weight: 155g
1 x headlamp (test your headlamp on bush tracks at night prior to the event to make sure it provides enough light to both see the track and the course markings)
* My main light here is the Petzl Nao. The new version released in 2014 now outputs up to 575 lumens and has lots of options, the big bonus being it has regulated output- this means that as your batteries wear out it will keep a constant light output- your light doesn't get dimmer over time.  And it can sense how much light is available and dim itself, saving batteries. At my favourite setting, the battery will last about 6-8 hours which means I should get to the finish without needing to change batteries, but I will be carrying a spare. The Nao will be in my drop bag at CP4, if you are a 16.5+ hour runner you will want to have your headlamp in your CP3 bag.
WARNING- if you use these Petzl lights, be aware that they are NOT fully charged when all the lights are on- you should either use Petzl OS to check or leave them on charge for a while AFTER it looks like they are full……
During the day I will carry 2 tiny 'Keyring Mini Hand Torch', these are on the website for $7.98 each- ouch in 2014 they are now $19.98, but Kathmandu is always on special anyway…..
2015 update– those Kathmandu torches take a bunch of LR4 batteries which I haven't been able to buy in bulk so I will probably use a couple of torches from a $2 shop as my mandatory carry items during the day. Weight is not significant for these.
2016 update– the official documentation now says that you must be able to use these lights to navigate at night. These Kathmandu torches output a surprising amount of light and should be ok, but make sure you don't ignore this requirement.
*I have spoken to the Race Director about whether a hand held torch is ok rather than a headlamp, and he agreed it was ok. He couldn't see why you would want to use a hand held torch if a headlamp as available (me too) however it will pass. Weight: 10g  (light until CP3).
Weight: 187g (Petzl Nao with battery)
1 x small backup light in case of headlamp failure but still bright enough for you to walk by and see course markings
* I will use a Petzl Tikka XP2 for my backup light. it is perfectly ok for an event like the North Face 100 as your main light, but I'm lucky that my wife works for the local distributor so these things breed like rabbits in our house. Weight: 10g (light until CP3).
Weight: 88g (Petzl Tikka XP2 including batteries)
1 x mobile phone (Telstra Next G is strongly recommended as coverage on the course is far better than any other network)
*Yes Telstra aren't my favourite people either, but my phone is with them and the network is pretty good. Ouch- upgrading my phone means I am carrying an extra 100g of gear. Oh well, at least the battery should last until I finish! I will be carrying an iPhone 6 Plus including Lifeproof waterproof case
Weight: 278g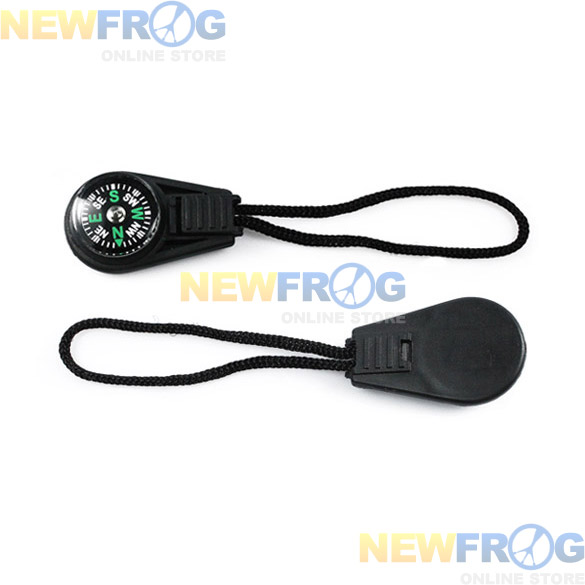 1 x compass for navigation in the very unlikely event that you get lost. While we recommend a good quality compass such as the Silva Field 7, you can bring any compass as long as the magnetic needle will settle quickly and will point to magnetic North. A waterproof watch compass is allowed as long as you can calibrate it and use it correctly. An iPhone compass is not acceptable as it is not waterproof and the batteries may be needed for making emergency calls.
Smallest compass I have been able to find is these at 12 for < $2 ,  Weight: <10g
UPDATE- got an email from the Race Director which says the following- Can I use an iPhone as my compass?  Answer is no.
1 x whistle
*most Salomon packs seem to have a whistle built in, so I have 3. You should either borrow one from someone who owns a Salomon pack, or buy one from a toy or sports store- Rebel Sport will have these, or order something like this which has whistle, compass and backup light all in one.
Weight: included with pack
1 x emergency space blanket, light bivvy sack or equivalent
* Salomon Advanced Skin 12 v3 packs have these inside, or I bought one for about $5 from Khatmandu last year. Hint- Khatmandu seems to always be on sale……
Weight: 55g (or included with pack)
1 x compression bandage minimum dimensions 7.5cm wide x 2.3m long unstretched. If in doubt the wrapping should list 'heavy weight cotton crepe bandage' or 'heavy cotton elastic bandage' (this item is used for the treatment of sprains or snake bite). 
I asked, but never got to the bottom of what makes a suitable compression bandage- common sense says that it's the elastic in the bandage that will provide the compression. Supplied by my wife from our medical box, but you can buy these from Chemists.
Weight: 45g
1 x full box of waterproof & windproof safety matches (provided by organisers)
1 x firelighter block for emergency use only (Jiffy Firelighter provided by organisers).  You will need to provide your own zip lock bag or container.
*pretty self explanatory- there will be a table at check-in with these items on it. Grab a small amount and stash them in a zip lock sandwich bag that you have brought along. You'll need a couple of extras for this and following items. Weight: no idea, say 30g
1 x lightweight Dry Sack to keep your compulsory clothing dry (plastic bags or zip lock bags are fine but Sea to Summit Ultra-Sil dry sack is recommended)
*You don't need to buy a Dry Sack if you put everything in individual zip lock sandwich bags. I also wrote on the outside of each bag what the contents were, and found that I never had to look far for anything. This is important and could save time when you are cold and mentally shattered.
Weight: 3g each, you'll need about 10 of these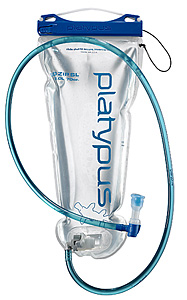 Capacity to carry 2 litres of water (water bladder or water bottles)
* My early version of the Salomon Super Advanced XT Wings Wooshka Skinbag comes with a bladder that holds 1.5 litres, so it doesn't technically meet these requirements. I bought some Platypus bendy bottles and a 2l Platypus bladder and now I have more than enough capacity. Indeed, I could smuggle a cheeky red and some fine cognac on to the course. But won't. <<<< The Platypus bladders have been updated for a lower depth profile and no longer fit in the Salomon pack. According to Ultra168 the Hydrapak should fit, but if you're going to a shop, take your pack to try it.

2014 Update– I now carry 2x 750ml mineral water bottles in the front pockets of my pack, so I am going to go over the course description to decide wether I can leave my bladder at home and simply carry an extra 600ml handheld which will take me over the minimum requirements. Benefits are not having to take pack off, and relatively easy to fill up each bottle when needed. Weight (not measured)
Weight: 2l water = 2Kg, Weight: 157g (bladder)
2015 update– I ran last year with 2 bottles in the front pockets and a 2 litre bladder in the back. I didn't need the bladder at all so this year I will be using 2x 600ml Powerade bottles in front (they have a big mouth for filling and a great closure with nice high flow) and I'll make up the rest of the 2l requirement either with collapsible flasks or more Powerade bottles. These weigh 31g each (could I get it down to 30g if I remove the labels?). Technically I could carry 2 of these and 2 Salomon Soft Flasks and meet the requirements at only 120g.  That's a big saving over the bladder + tube + 2x bottles I carried last year. That makes up for the increased weight of my phone!
2016 update– I will be carrying 2x 600ml Powerade bottle and 2x 500ml Salomon soft flasks. The soft flasks will be folded up and wrapped with a rubber band, stored in an obscure pocket. That gives me 2.2l of fluid capacity and only 122g weight. Nice
Weight: 122g
2 x bars / food portions
* When you pull everything out of your pack after the event, you probably won't remember why you have 2 squished muesli bars at the bottom. These were your emergency food items. Equally important- if you get into trouble, don't forget they are there!
2014 update- this is probably the only rule loophole that isn't yet closed. You could theoretically take no extra food portions and claim you had an emergency and ate them. You most likely would not get in trouble for this, but don't be an idiot- take extra food! I often finish an ultra with enough food to take me another 50km. Ahem.
Weight: 39g (muesli bar) Weight: 33g (packet of Gu chomps)
1 x Ziploc bag for your personal rubbish
*Oh no! You've just added 3g to your running weight! Don't worry, you'll sweat it out.
1 x set of maps and course descriptions (provided by organisers). At registration, you will be provided with one set of maps and course notes.  You will need to protect these from getting wet (using item below)
* provided on A3/ sometimes A4 paper, you will put these in a safe place and forget they are there. It's unlikely you will refer to the maps- the course is very clearly marked. You won't get lost- but don't forget where your maps are- there was a gear check mid race in 2012 and we had to show them to scrutineers. Weight: 62g (I weighed another competitors handout from 2010)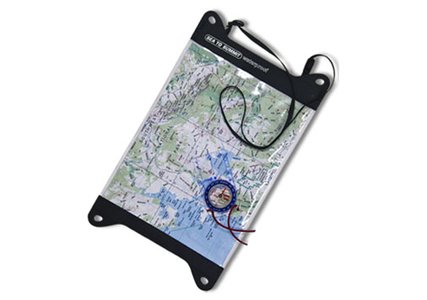 1 x waterproof map case or any other way to keep your maps protected such as map contact
*The best of these I've seen is by Sea to Summit, but it isn't quite a full A4 size. I have a Sealine one that is big and bulky. The Sea To Summit should be available from most of the camping stores around Kent St in Sydney, Weight: 128g (Sealine from 2011).
Weight: 53g (Sea to Summit 2012)
Note– as suggested by Andy Hewat, you can put your maps into an A4 sized ziplock bag. This will pass a gear check, and weighs a lot less than a map case. Honestly, you won't need to use your maps during the race.
1 x A5 Participant Emergency Instructions card on waterproof paper (provided by organisers)
*self explanatory. Don't need to memorise it, just know where it is if you get in trouble. Weight: 6g (pretty sure this info is on the back of your race number, so I weighed one from another race)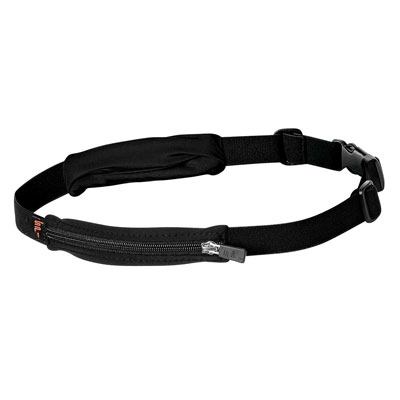 1 x race number with timing chip to be worn on your front and visible at all times (provided by organisers). A recommended method of securing your race number is to use an elastic waist strap like a triathlon band which allows you to easily have your number visible over the top of your outermost item of clothing. You will need to provide your own elastic waist strap if you choose to do this.
*remember if you aren't near the front of the pack you will most likely experience a few weather changes during your event, and you'll probably want to change clothes. If the extra fleece and waterproof pants are declared mandatory during he race you could be changing both your bottom and top clothing, meaning that the best way of having your race number visible at all times is to have it on a race belt or a SPI-Belt. For some unknown reason Running Wild NSW were giving these away at the Knapsack race (2013?), so I have one- but if you don't you should find them at Rebel Sport/ Performance Sport or other sports stores. By the way- you should join Running Wild NSW– they have some great events! Weight: 6g as noted above + race belt weight.
Weight: 60g (SpiBelt with 2 pockets)
1 x long leg waterproof pants
* I bought mine from Rebel Sport for about $40,  they are Team brand. You can get some for about $20, but they were non breathable plastic and looked easy to rip, and very heavy. The Rolls Royce here is the Salomon pants pictured but they are about the same weight as the cheap Team branded ones, but will probably last longer! You may not have to carry this for the whole race, see the explanation below.
Weight: 191g
1 x 100-weight long sleeve synthetic fleece top
* 100 weight polar fleece is not very heavy. You may not have to carry this for the whole race, see the explanation below. An example of a 100 weight fleece top here, but I actually ordered this 200 weight one here because it was lighter and cheaper. Remember- if you buy a fleece top without a full length zipper it will be more difficult to get on when you are cold and tired. Get a full length zipper version.
Weight: 346g
2016 update– The docs now specify that 100 weight fleece is 214gsm Polartec fleece. I'm assuming GSM is grams per square metre. Wool is specifically banned for this item because of its tendency to retain water when wet.
Here is the explanation of the last two items- the waterproof pants and the fleece taken directly from the website here–
*** You will only be required to carry the waterproof pants if weather conditions are wet. You will be notified during the Friday night registration if they must be carried on person from the start, or if they need to be left with your support crew or in a specified drop bag for use during the event.
**** There will be two different scenarios for what you will need to do with your fleece top. These will depend on weather conditions:
SCENARIO 1. The fleece top may be compulsory from the start if weather conditions are expected to be bad. You will be notified at the Friday night registration if the fleece top must be carried from the start.
SCENARIO 2. If not made compulsory from the start, the fleece top will be compulsory to carry from CP4 from 4:30pm and compulsory to carry from CP5 from 7:30pm. Depending on your speed, you will need to have your fleece available at either CP4 or CP5. Please read the following recommendations and decide which option will guarantee you have the fleece top in the right location for when it becomes compulsory:
a) You will definitely be though CP4 well before 4:30pm so you should put your fleece into your CP5 drop bag
b) You will definitely be through Cp4 after 4:30pm so you should put your fleece into your CP4 drop bag
c) You will be through CP4 around 4:30pm or are not sure what time you will be through CP4; either put the items into CP4 drop bag and carry them from CP4 regardless of the time or have two fleeces with one in CP4 drop bag and one in your CP5 drop bag. If you have a support crew this will be easier as they can have your fleece available at CP4 and at CP5. 
Other things to remember- If there is any discrepancy between my explanations and the official line, the officials win. No arguments.
There will be at least one random gear check- usually two. Don't try to skimp on any of the mandatory gear, it could ruin your race if you have to wait for a crew member to drive one to you- which is the best case scenario.
In 2011 we were required to carry a first aid kit. I use an Aide Void kit which is very small and has lots of worthwhile stuff in it. Declaration- yes my wife works for the company that distributes these but I will carry one anyway in 2012…….and 2013……. and 2014 and 2015 and 2016…..
All of the outdoor shops seem to be on sale right now (Kathmandu permanently!) and I saw some of the mandatory gear at great prices where they all cluster around Kent St Sydney.
Recommended items via TNF website:
Vaseline, Body Glide or other body lubricant
Sunscreen
Cap or sun hat
Spare socks
Spare headlight batteries
Additional warmer clothing at supported checkpoints
A spare headlamp in case your main light stops working.
More substantial first aid kit (sterile dressings, roll of strapping tape, blister care such as blister block patches, Compeed or Fixamol, antiseptic wipes, painkillers, and any relevant personal medications).
I'll do another post soon about the non mandatory items you should consider……….